Kings of Red is the NFT Play-to-Earn game from Red King Crypto.
This page will be updated periodically with all the news of the Game, NFT Drops and other details.
Welcome to Red King Crypto's highly anticipated Play-to-Earn NFT game, "Kings of Red"!
Prepare to embark on a journey into a world of regality, bravery, and adventure as we unveil this exquisite collection of rare and captivating NFT art.
In "Kings of Red," you become the ruler of your own NFT kingdom, where you can collect Food tokens and Gold tokens, all of which can be converted into other cryptocurrencies.
Join us in this epic adventure as you battle fierce enemies to earn incredible token rewards, and watch your pet NFTs lay eggs to create more NFTs, multiplying your empire's wealth!
We've put a massive emphasis on creating a truly profitable gaming experience, where both token and NFT prices are carefully nurtured to maintain excellent value.
Don't miss out on your chance to become a King of Red while having a blast in the gaming world! Let's conquer Kings of Red together!
In this limited release, we present to you a mesmerizing array of majestic Kings, fearless Samurai warriors, swashbuckling Pirates, and other captivating characters, each meticulously crafted. Each artwork is a visual masterpiece, brimming with intricate details, vibrant colors, and a sense of power that will transport you to realms beyond imagination.
With limited copies available for each piece, the "Kings of Red" NFTs are exceptionally scarce, making them true collector's items. This rarity ensures that each NFT has the best chance of maintaining, or increasing, its value. Each NFT will also have added utility to make them more desirable.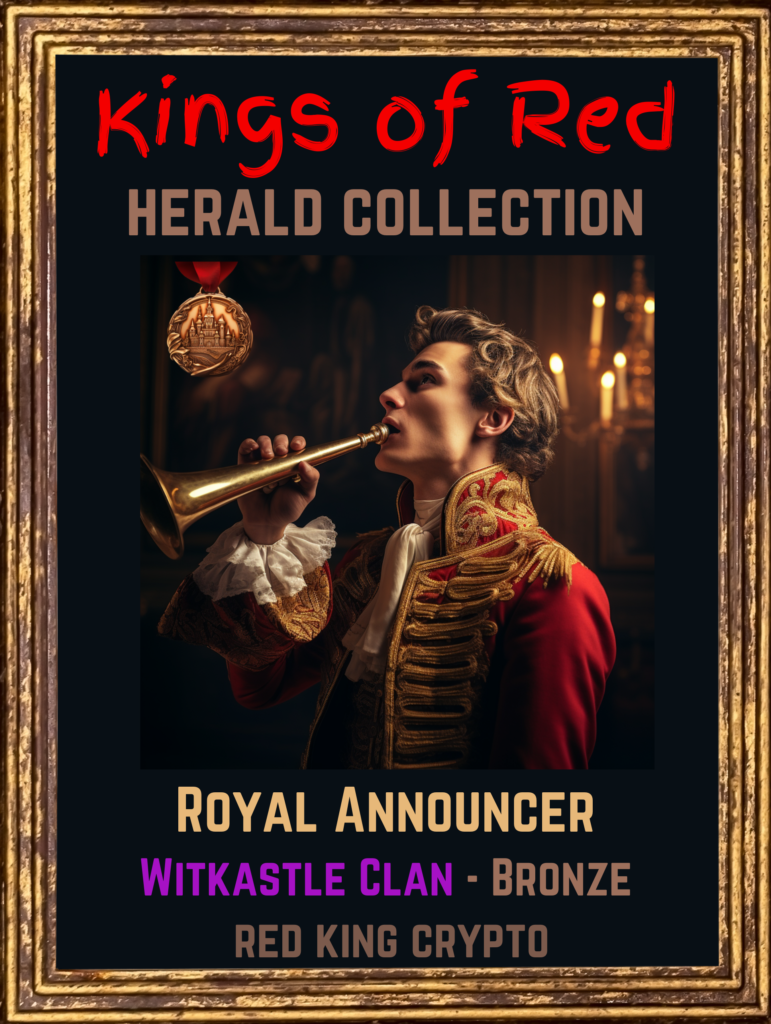 For more information join the social channels here: Telegram, Twitter and Youtube
or email redkingcrypto@gmail.com