Available until the promotion is over.
This is a degen play; and it might amount to nothing or it might be something. The Kings Life is giving away 2500 $KING tokens for essentially joining their mailing list as an early adopter. The KING token is currently trading at 10.5c.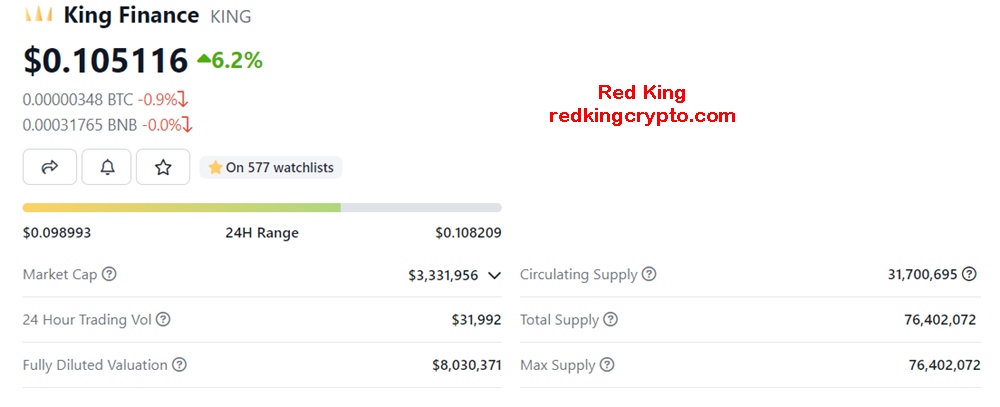 About the Project
The Kings Life is a platform that aims to offer luxury concierge services to high-net-worth individuals (HNWIs) and provide them with access to exclusive events, experiences, and products. The platform will be based on blockchain technology, which will ensure transparency and security for all transactions.
The Kings Life will offer three tiers of membership – Gold, Platinum, and Black – each with varying levels of benefits and privileges. Members will be able to access a range of services, including travel bookings, restaurant reservations, event tickets, and personal shopping, among others. The platform will also offer a rewards program, allowing members to earn points that can be redeemed for exclusive experiences and products.
One of the unique features of The Kings Life is the use of its own cryptocurrency, KLC, which will be used for all transactions on the platform. This will enable members to make payments and receive rewards quickly and securely, without the need for intermediaries or traditional banking systems.
The platform will also have a social component, allowing members to connect and network with each other. Members will be able to create profiles, share information about their interests and preferences, and connect with other members who share similar interests.
The $KING Token
At the foundation of all of this is the $KING token which they have launched. Here are some of the plans for the token…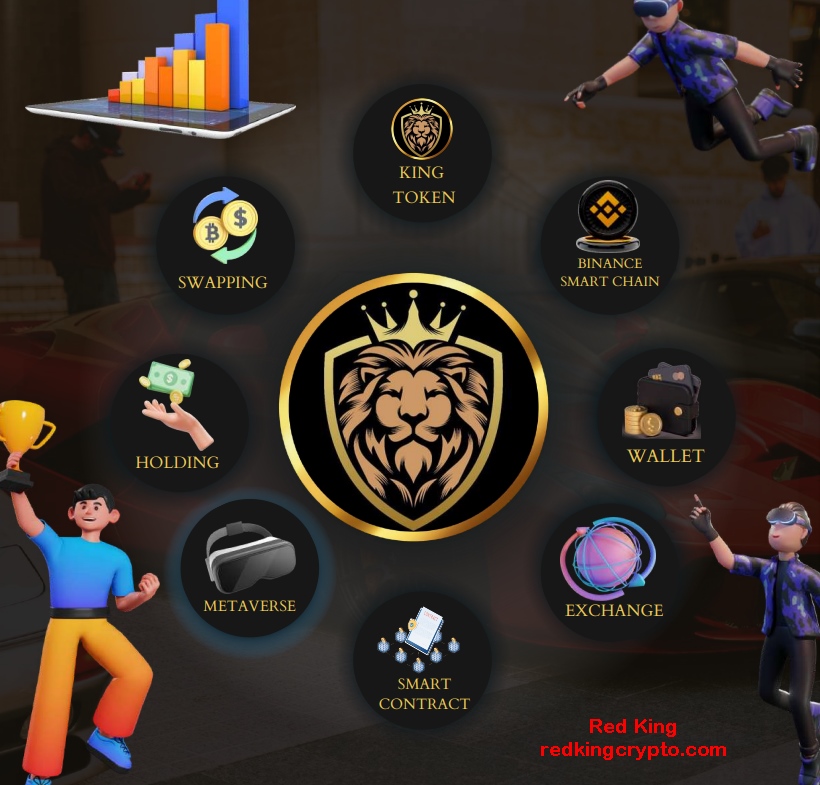 Right now you can get 2500 $KING tokens for free at this link.
When you're there just register with a username and password and confirm your email address and then you'll immediately see the 2500 tokens in your dashboard. This promotion won't last much longer.
The only catch is that it is unclear as to when/if they will make the tokens in your dashboard withdrawable, as for now they are locked.
So, as I mentioned at the top of the article, it's a degen play, but at least you don't have to connect your wallet or deposit any funds to participate in this airdrop.
Conclusion
Overall, The Kings Life aims to provide a comprehensive luxury concierge service to HNWIs, while leveraging the security and efficiency of blockchain technology and the benefits of its own cryptocurrency.
Additional Things to Note:
You can join my Telegram group here or connect with me on Twitter here.
Follow me on Medium if you want to read more about cryptocurrency, passive income, play to earn games and yield farming.
I'm not a financial advisor. This is not a financial advice, whatever you read in my articles are strictly for educational purposes.
These defi projects are all high risk and high reward, only use risk capital and be careful.
Disclaimer: This is not financial advice, the information in this article is for educational purposes only. Never invest what you can't afford to lose. I disclaim any liability or loss incurred by any person who acts on the information, ideas, or strategies discussed in my articles. Do Your Own Research.