TrueFund, Quopi, LuckyApe, BWM, BNB Miner and Others…
It's the first half of October and time for a quick round-up of my current defi investments; what's working and what isn't.
For each good platform I'll include a link to my original article so if you need additional information on it you can read the full-length article.
Firstly, the Rugged Projects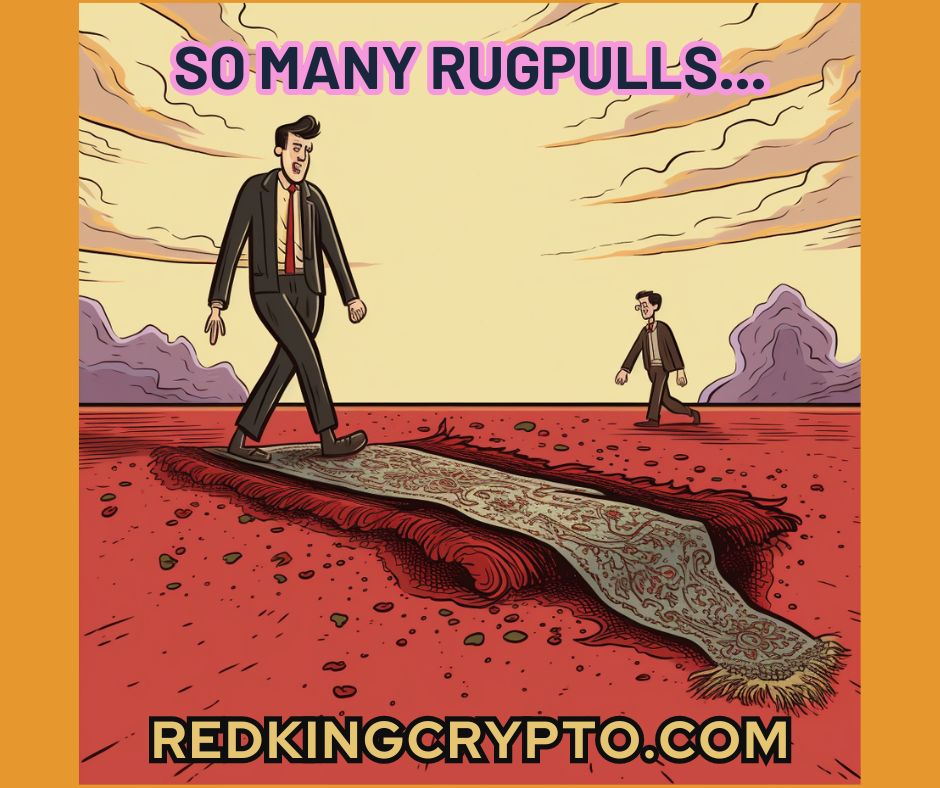 So many rugulls lately:
Delta Ventures, Green Figures, Pepper Attack, Summit Ventures have all rugpulled. For some of them I'll write longer articles dissecting the scams. Here's the full article on the Green Figures scam.
Next, the Dead Projects…
Snyper Fund and PurpleCX have both come to natural conclusions.
ArbMiner and Binance Wealth Matrix are both on their last legs, but still hanging in there slightly.
Finally, the Good Projects
This is a new one that I am quite excited about. Lucky Ape which leverages advanced AI technology to execute trades and generate returns for you. There are three different investment plans to choose from, starting at a minimum investment of $200. You can earn between 1.5% and 2.5% daily and after 80 days you can get your initial capital back as well.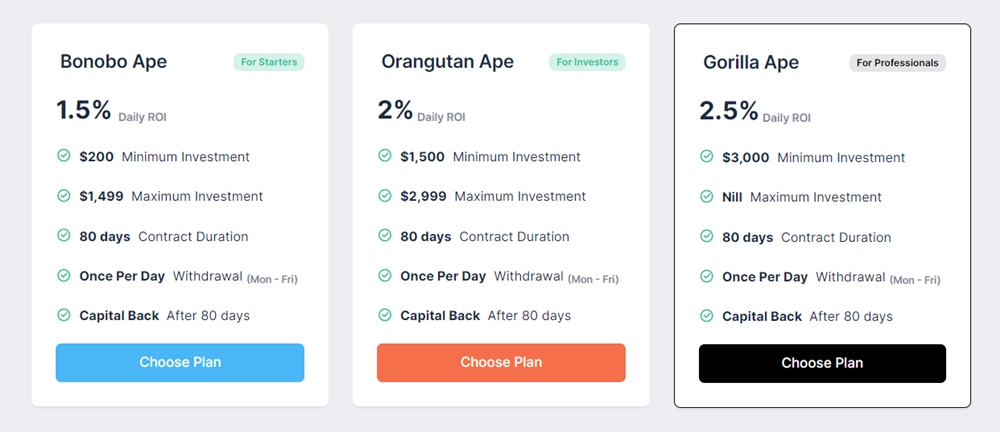 Check out Lucky Ape here.
This one has been performing very well for a lot of investors. For me, personally, I have made six successful withdrawals over the last eight weeks. It is supposedly an AI Trading Platform that does all the work for you; all you do is invest your funds and then withdraw the profits once the trades have been made. There have been a few suggestions that Quopi is a scam and will eventually rugpull, but who knows? I don't know anything about the team, or its legitimacy, but so far it has been working well.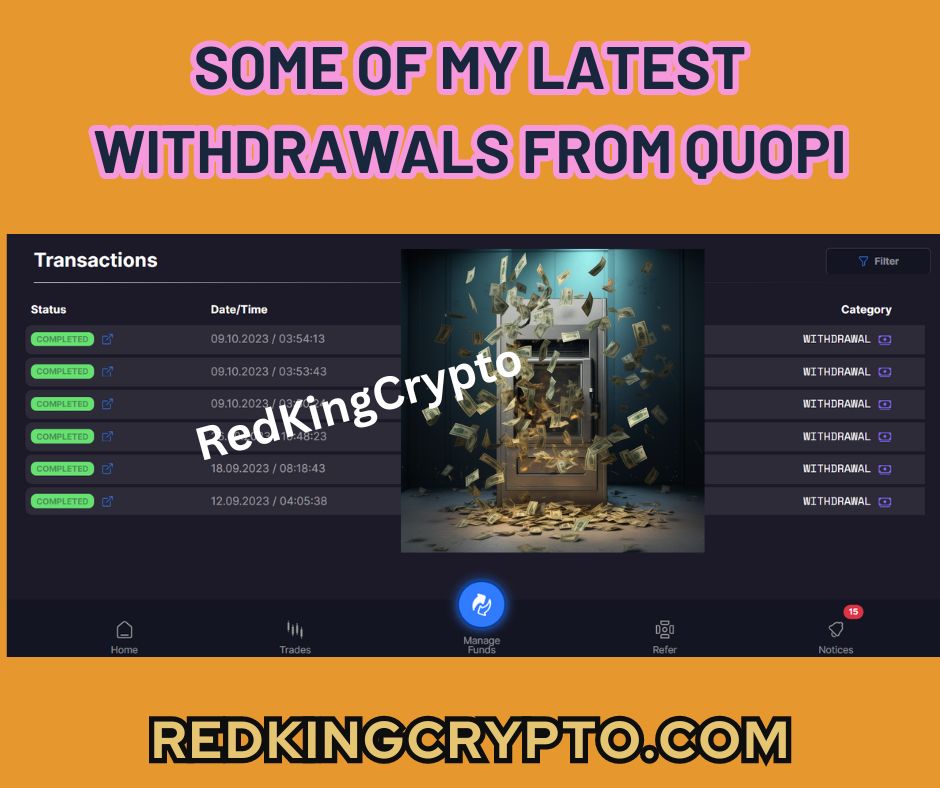 Have a look at Quopi here.
Original full article here: https://medium.com/crypto-cortex/new-ai-trading-platform-paying-passive-income-43bb6e039755
TrueFund's TVL is mainly driven by investors' deposits, but it also has a lottery that brings in revenue from the sale of the tickets. I like the team and the transparency of the project. I have been in this one for about 50 days now.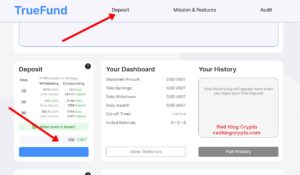 Have a look at TrueFund here.
Original full article here: https://redkingcrypto.com/truefund-returns-with-an-improved-v2/
Nexo is still my safest investment; the platform is renowned for its excellent security and impressive APY returns.
At the moment I have eleven different coins staked there, all earning different levels of interest. It is not fast paced earnings with massive gains, but rather a steady, safe way to increase my stack.
Explore the possibilities with Nexo and start earning with your crypto. Plus, as a bonus, if you sign up via a referral link you receive $25 of Bitcoin after 30 days.
This platform has been going for nearly two and a half years and I have been in it for over a year and it is still going strong.
They also currently have a deposit competition where you can win a bunch of BNB just by making a deposit. There are three winners every day.
I ROI'd a long time ago and I continue to compound, growing my miners; I have now passed 50 trillion miners.
There is well over 560 BNB in the TVL.
Check out BNB Miner here.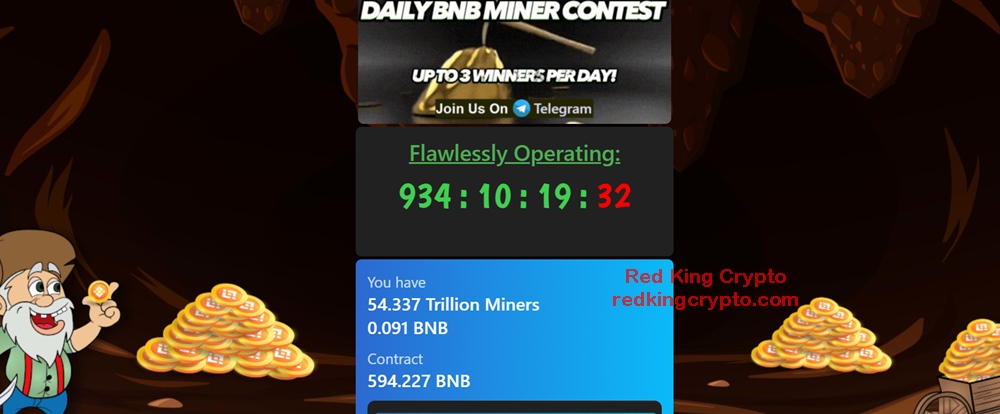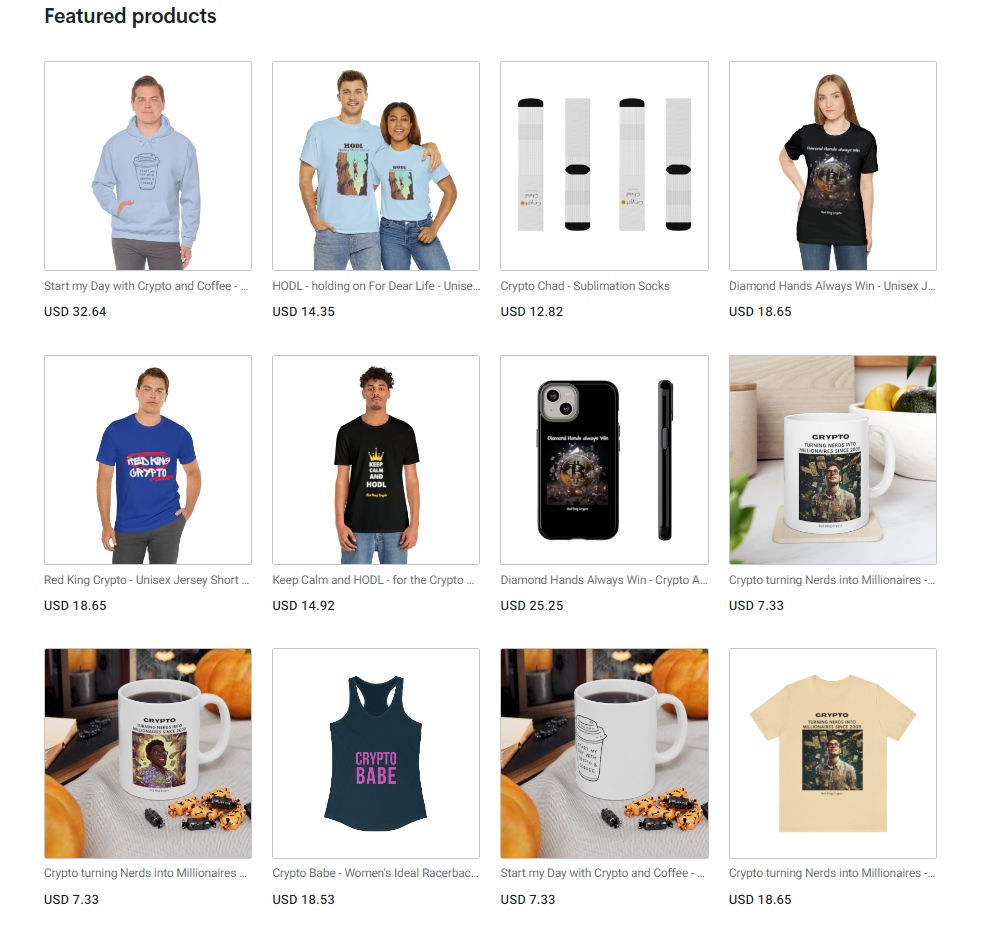 As always this is not financial advice, just findings based on my research. Remember to only use risk capital.
Additional Things to Note:
You can join my Telegram group here or connect with me on Twitter here or follow me on YouTube here.
Follow me on Medium if you want to read more about cryptocurrency, passive income, play to earn games and yield farming.
I'm not a financial advisor. This is not a financial advice, whatever you read in my articles are strictly for educational purposes.
This article contains affiliate links.
These defi projects are all high risk and high reward, only use risk capital and be careful.