I am a cricket fan, and a supporter of AB de Villiers, so this news was particularly interesting. Myria has announced its partnership with renowned cricketer AB de Villiers to create an exciting mobile cricket game on the Myria platform.
This game will be the first of its kind, combining AB de Villiers' vision for a fun and casual cricket experience with the innovative features of blockchain technology. (You can still pick your free Myria NFTs here. Make sure you're on the Ethereum Mainnet.)
AB de Villiers, widely regarded as one of the greatest cricketers in history, aims to capture the thrill of playing cricket on the field and elevate it to new heights using blockchain. With his immense popularity and massive social media following, AB de Villiers could attract millions of cricket fans to explore the world of blockchain gaming.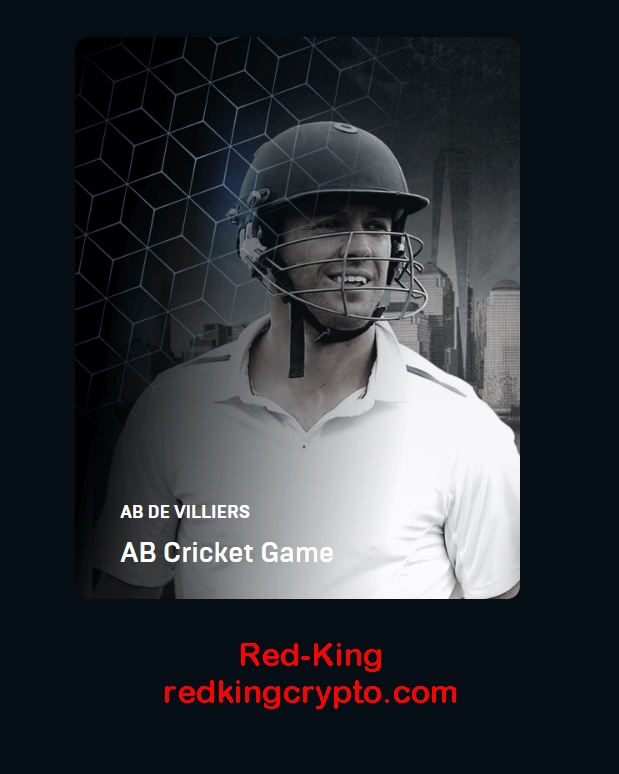 Choosing to collaborate with Myria was a conscious decision for AB de Villiers; he was impressed with their cutting-edge infrastructure, commitment to player empowerment, and track record of building successful games. For AB de Villiers, delivering a game that is both enjoyable and of high quality is of utmost importance.
The game will feature play-and-earn mechanics, allowing players to own digital assets and earn rewards. However, the primary focus is on creating a captivating gameplay experience that appeals to casual gamers and die-hard cricket enthusiasts alike. The NFT earning capability is an exciting bonus for players.
The game is yet to be named, and Myria is involving the community in the decision-making process. A poll will be conducted to gather community input and determine the game's official name.
As for the release timeline, early access for the Myria community is anticipated in Q2 2023, with a subsequent launch on Apple App and Google Play stores. I will try provide regular updates on the progress and timelines of the game.
To stay informed about the latest announcements please make sure you are following me on:
and Telegram.
You can still pick your free Myria NFTs here. Make sure you're on the Ethereum Mainnet.
As always this is not financial advice, just findings based on my research. Always remember to only risk capital.
I hope you found this post to be informative.
You can join my Telegram group here or connect with me on Twitter here.
Follow me on Medium if you want to read more about cryptocurrency, passive income, play to earn games and yield farming.
I'm not a financial advisor. This is not a financial advice, whatever you read in my articles are strictly for educational purposes.
Disclaimer: This is not financial advice, the information in this article is for educational purposes only. Never invest what you can't afford to lose. I disclaim any liability or loss incurred by any person who acts on the information, ideas, or strategies discussed in my articles. Do Your Own Research.