I like the look of this project; I've been looking for something a bit more "sedate" after all the crazy, cowboy degen plays lately.
This platform is called Big Whale and they aim for a steady 0.8% to 2% daily return on your investment. Your daily percentage depends on the size of your investment. You can start with as little as 0.1 BNB, which is about $30, and you will then start earning 0.8% daily on that.
Obviously if you want to see a bit better returns you can deposit a bigger amount. For example, if you deposit 1.1 BNB you will immediately begin earning 1.2% daily.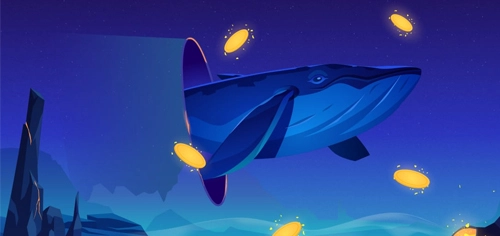 So far I like the team as well, they are very helpful with any issues and are quick to rectify any website errors etc. I haven't been in the project long, but I have invested in it and this is not a sponsored article in any form.
Let's get into the details…
What is it?
BigWhale is an innovative technology company that specializes in providing advanced AI solutions to empower businesses across various industries. With a strong focus on cutting-edge artificial intelligence, data analytics, and machine learning, BigWhale offers a comprehensive suite of services to help organizations harness the power of data and gain a competitive edge in the rapidly evolving business landscape.
How The BigWhale Protocol Works
The BigWhale Protocol is a 100% transparent DeFi staking and lending protocol. It operates on a decentralized, open-source verified smart contract on the BSC blockchain.
Certik Audited: They have already been fully audited by Certik.
Stake & Earn. Sustainably.
The BigWhale protocol functions as a DeFi bank that connects high-interest borrowers with stakers.
The borrowers pay interest rates ranging from 2.2% to 5% per day, averaging out to about 2.5% per day.
When individuals stake their BNB into their lending protocol, it, in turn, pays them an interest of 0.8% to 2% daily for the liquidity they provide.
What is the minimum deposit I can start with? How much do I earn?
You can stake a minimum of 0.1 BNB (approximately $30 USD). The interest rates range from 0.8% to 2% daily, credited to your account every 24 hours and available for withdrawal instantly to your wallet. You can also re-stake your earnings daily if you wish to compound them.

They also have a handy profit calculator on the site so you can calculate your expected returns. In the below example I locked up 1 BNB for 40 days, and that should produce a total of 1.48 BNB.

Built-in Sustainability Controls
Just like a regular bank, the BigWhale DeFi protocol has the ability to adjust interest rates up or down depending on market conditions, with a 1 to 2 weeks prior notice. They do this to ensure that their protocol remains healthy and sustainable, regardless of market conditions.
Borrow BNB From Their Protocol
Borrow BNB starting at a rate of 2.2% to 5% daily from their protocol. The minimum loan amount is 150 BNB and up. Approval, Loan Limit, and Interest Rate depend on the borrower's current assets and overall profile.
Their typical borrower profile includes large-scale crypto mining farms, up-and-coming crypto exchanges, crypto "whale" brokerages, and similar high-growth, high-profit, capital-intensive businesses that require urgent capital and can afford these interest rates.
Withdraw Instantly
Withdraw daily rewards back to your wallet in less than a minute. The BigWhale DeFi protocol works with 14 popular Web3 wallets such as MetaMask, TrustWallet and more. for a seamless and secure experience.
How to get Started
Go to the website (make sure your wallet is connected and on the BSC) and enter the amount of BNB you'd like to deposit.
Click the button that says "Make a Deposit" and confirm in your wallet.
Your earnings clock will start counting down. After 24 hours you will see your first earnings.
Issues or Red Flags?
So far I haven't seen any red flags. There are quite a few platforms that are live at the moment that I haven't invested in, or recommended, as they seem quite dodgy.
Obviously I cannot guarantee that this project will last, or won't rugpull, but I have taken the plunge and invested in it.
Conclusion
Big Whale is looking to provide a range of services to online users and provide a steady stream of passive income to investors as well.
As always this is not financial advice, just findings based on my research. Always remember to only risk capital.
I hope you found this post to be informative. 
You can join my Telegram group here or connect with me on Twitter here.
Follow me on Medium if you want to read more about cryptocurrency, passive income, play to earn games and yield farming.
I'm not a financial advisor. This is not a financial advice, whatever you read in my articles are strictly for educational purposes.
Disclaimer: This is not financial advice, the information in this article is for educational purposes only. Never invest what you can't afford to lose. I disclaim any liability or loss incurred by any person who acts on the information, ideas, or strategies discussed in my articles. Do Your Own Research.