Welcome to Green Figures, a decentralized finance (DeFi) platform that opens the doors to a managed portfolio of Forex trades. Built on the Binance Smart Chain (BSC) and utilizing the BUSD token as its native currency, Green Figures provides users with a seamless investment experience.
Investing is as easy as connecting your wallet to the platform, approving and depositing BUSD into the pool, and from the following weekly cycle, you will start earning.
With earnings paid out on a weekly basis, you can accumulate profits and withdraw them by simply clicking the withdraw button. Looking to withdraw your initial capital? No worries. Capital withdrawals are processed monthly, allowing you to request your capital at any time and receive it back in your wallet within 28 days.
The Secret Sauce
Green Figures' unique approach sets it apart, as the platform does not hold Total Value Locked (TVL) within the contract. Instead, the TVL is invested with Forex brokers, and the profits are distributed to investors each week. Powered by trading bots, which utilize automated software to generate trading signals, Green Figures ensures emotion-free, fully automated trading for the pool. To track the trades made by the bots, you can visit the myfxbook.com website.
While weekly profits depend on market circumstances, Green Figures prioritizes risk management by favoring lower consistent payouts instead of fewer significant spikes.
Transparent and investor-friendly, Green Figure imposes no deposit or withdrawal fees. The team is rewarded a percentage of the profits made from the bots.
The minimum investment is 30 SBUSD, allowing you to enter the world of DeFi with ease.
How to Get Started
Go to the website here (you will need BUSD in your wallet).
Connect you wallet and enter how much BUSD you'd like to invest (see image below)
There are two transactions in your wallet; the first is to approve your BUSD, the second one is to invest the approved amount. (the minimum you can invest is 30 BUSD).
Then sit back and wait for your rewards to accumulate. You have the choice to withdraw or compound your profits.
The Flow of the Money
Here's a flowchart detailing how the process works and how you make your profits…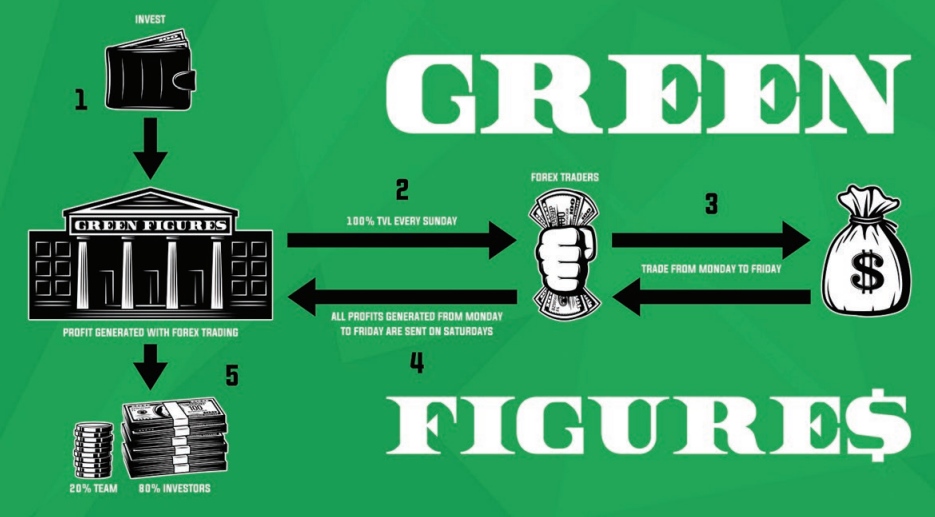 Audit and Team Trust
The project was audited by The Stamp and received an overall score of 85. The audit also added "This project differs from conventional DeFi platforms in that it does not rely on new user investments nor does it guarantee any fixed return rate" i.e. there are no ponzinomics in this project.
Here is the breakdown of that score:
Overall: 85
Backdoors: 100
Owner: 80
Fees: 90
Team Trust: 80
You can read the full audit here.
They have also been KYC'd by AnonyDoxx. Here is their certificate: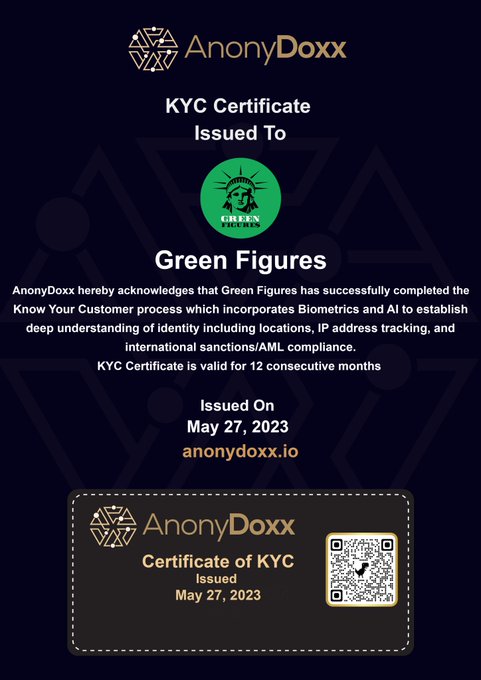 Conclusion
With completed audits through The Stamp and KYC verification by Anonydoxx, Green Figures establishes trust and reliability within the ecosystem. Discover the potential of Forex trading and join the Green Figures community today.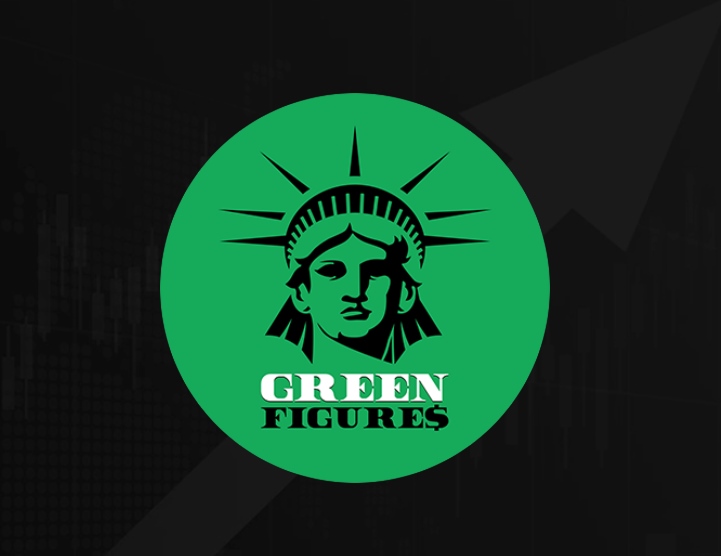 As always this is not financial advice, just findings based on my research. Remember to only use risk capital.
Additional Things to Note:
You can join my Telegram group here or connect with me on Twitter here or follow me on YouTube here.
Follow me on Medium if you want to read more about cryptocurrency, passive income, play to earn games and yield farming.
I'm not a financial advisor. This is not a financial advice, whatever you read in my articles are strictly for educational purposes.
These defi projects are all high risk and high reward, only use risk capital and be careful.
This has been a sponsored post.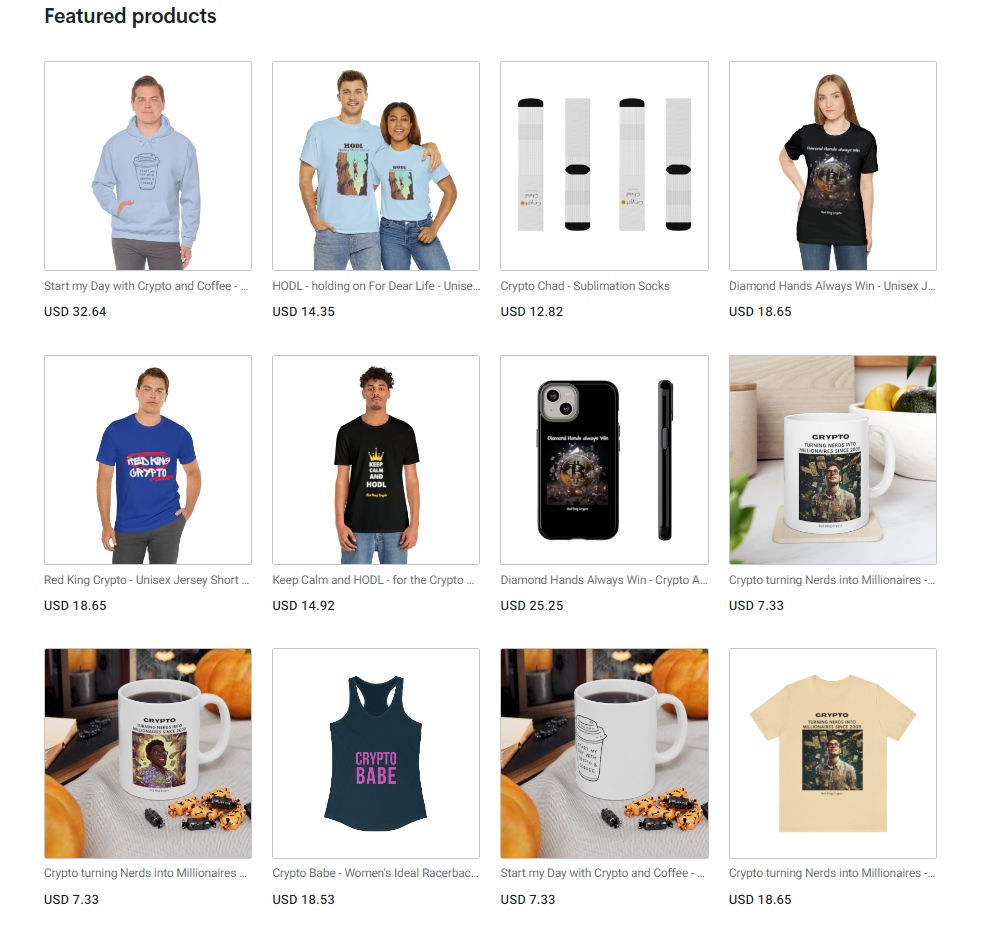 Disclaimer: This is not financial advice, the information in this article is for educational purposes only. Never invest what you can't afford to lose. I disclaim any liability or loss incurred by any p